Oh, link-ups, I can't quit you. And Hallie hosts THE best one.
For this weeks loves/likes, I'm sharing some things I THINK I'll like. They LOOK cool. I SUPPOSE I'll heart them. It is to be HOPED they will be fantastic. But I can't guarantee them. Regardless, I AM including Amazon affiliate links. You've been warned.
I'm doing my ultimate best to get all my Christmas shopping *cough cough* wrapped up before Advent. In the lame jokes department, I'm right on schedule. Today I'm only sharing things that are for the kiddos since they are the only ones I can say for certain won't stumble onto my blawhhhg.
~1~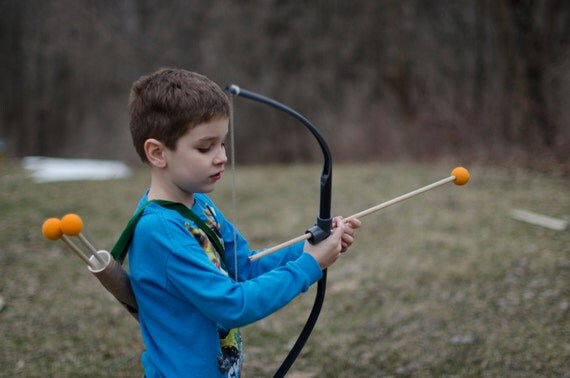 Lo is just so enamored with a archery. And this child wins my heart with the way he plays with toys and lives in his imaginary-pirate-superhero-hobbit-y world.  So I'm almost 547 percent sure that he will love this. The dogs? Not so much.
~2~
a chess set – suggestions?
Li really wants his own chess set instead of borrowing his uncle's. I've had my eye on a few different ones from Amazon:
ThinkFun Solitaire Chess
?
Walnut Magnetic Chess Set
?
Both have strong selling points. But then I happened to notice the one on this week's episode of Walking Dead and…now I want to get my hands on that one! Can't find a photo of it for the life of me.
~3~
a baby doll
I think this is going to be Ami's gift this year. We don't have any yet, and when we go to friends' homes or she sees them at the store, she goes bananas!
I'm not totally sure that this one, Baby Stella Peach Doll, is the one. Suggestions?
~4~
remote control cars
This one for Li (Kid Galaxy Morphibians Killer Whale
):
And this one for Lo (Kid Galaxy Morphibians Explorer
):
A remote control ANYTHING has been on Li's Christmas list almost since last year.  I thought these ones had the best chance of survival around here, between the the Sirs Smash-a-lots and Princess Drool. Also, the company makes a few of their models to run on different frequencies so that more than one can be operated at the same time.  These two do just that, but you can check with the company about other combos.
~5~
a few Advent-y things
these don't fall into presents per se, but every year I like to add some books and hands-on tools for observing Advent. This year, I've added this Melissa and Doug Noah's Ark Floor Puzzle
 to do while we read our Advent readings:
and this pop-up book on our Our Lady of Guadalupe
to bring out on her feast day:
So that's the line-up. Ask me 1 Jan 2014 if I love 'em or hate 'em!